Investment Opportunity : Oserian Industrial Park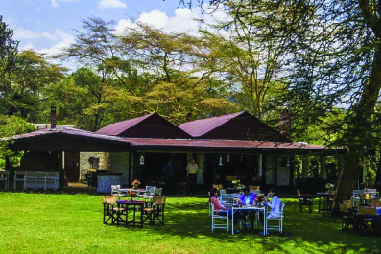 The Oserian Group of Companies, comprising Oserian Development Company Ltd and La Pieve Ltd own 18,000 acres in the Kongoni and Olkaria area of Lake Naivasha. Oserian is the 'place of peace' and the land is spread over the shores of two lakes – lake Naivasha and Lake Oloidien.
The property is located less than two hours from Nairobi and is not only an area of outstanding natural beauty but an area that is rich in reliable and cost effective geothermal energy.
The land is currently mixed use which includes flower farming, wildlife conservation and tourism facilities. The beauty of the location, proximity to the future standard gauge railway and the natural resources of energy and water combine to create a unique set of circumstances and opportunities which makes Oserian Two Lakes a great opportunity.
The main development areas within the Oserian Two Lakes Development are located within the area of land currently utilised by Oserian as a flower farm, with some residential and tourism development areas located on the land owned by La Pieve Ltd.
Flower farming will remain a key part of the Oserian Two Lakes and will be joined by other industries and agri-businesses within the Industrial, business and flower parks. To compliment the diversification of the businesses operating within the area, the Two Lakes development includes plans for residential areas, hotels, schools, hospitals, leisure facilities and movement of wildlife within the land. Oserian has proven that conservation and development can go hand in hand and neither can thrive without the other. This will remain at the heart of the development ethos of Oserian Two Lakes.
Oserian already operates its own energy department which utilizes the geothermal energy in the area to produce power and heating. Utilizing the geothermal resource is not just about energy and heat but using this energy several times over and using all the additional by-products of the geothermal energy such as CO2 and Sulphur. Tenants in the Industrial, business and Flower parks with will benefit from a reliable and sustainable energy source at a significantly reduced cost with savings of up to 40%.
Oserian Two Lakes are interested in meeting developers who may wish to partner with Oserian in development of the Two Lakes project. Oserian Two Lakes would also welcome discussions with companies interested in becoming tenants within the Two Lakes Industrial Park or Flower Park.